Studio M crafts beautiful design experiences to inform, inspire, and advance social equity.
Our creative studio uses strategic design thinking to create engaging experiences for print, online, and built environments. We believe in the power of design to create positive change.
As serial optimists, we collaborate with you to discover impactful ways to connect to your audience, with boundless enthusiasm along the way. We create compelling narratives by taking the complex and making it beautifully simple. How can we help tell your story?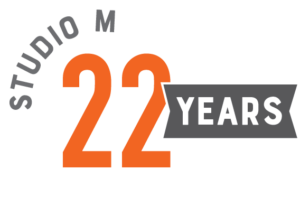 Why is there an elephant in our logo?
From Babar to The Jungle Book, writers have used elephants as inspirational icons of strength, wisdom, majesty — and the elegant style that only Babar can pull off. He inspires us to be stylistically unique.
The elephant reminds us to be wise in our brand strategies, mighty in our creative execution and awe-inspiring in the work we produce for our clients.
Studio M's work is informed
by the vibrant color, exotic landscapes and supremely original experiences of our founder's childhood in Thailand — where it wasn't a rare occurrence to see an elephant cross your path.
Our founder's personal hero is her mom, a public relations maven who started her own firm in Thailand. She built a business that would be impressive by today's standards, but was nothing short of remarkable in the "Mad Men"-esque industry of the 1960s. The illustrated elephant in her logo inspired the one in Studio M's.