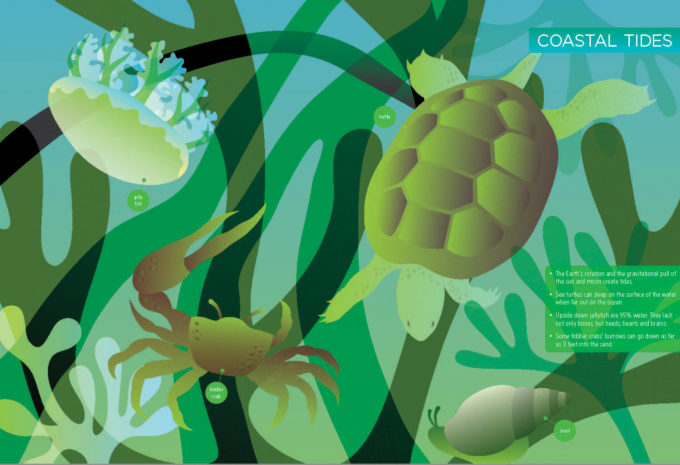 Using murals to inspire and educate kids.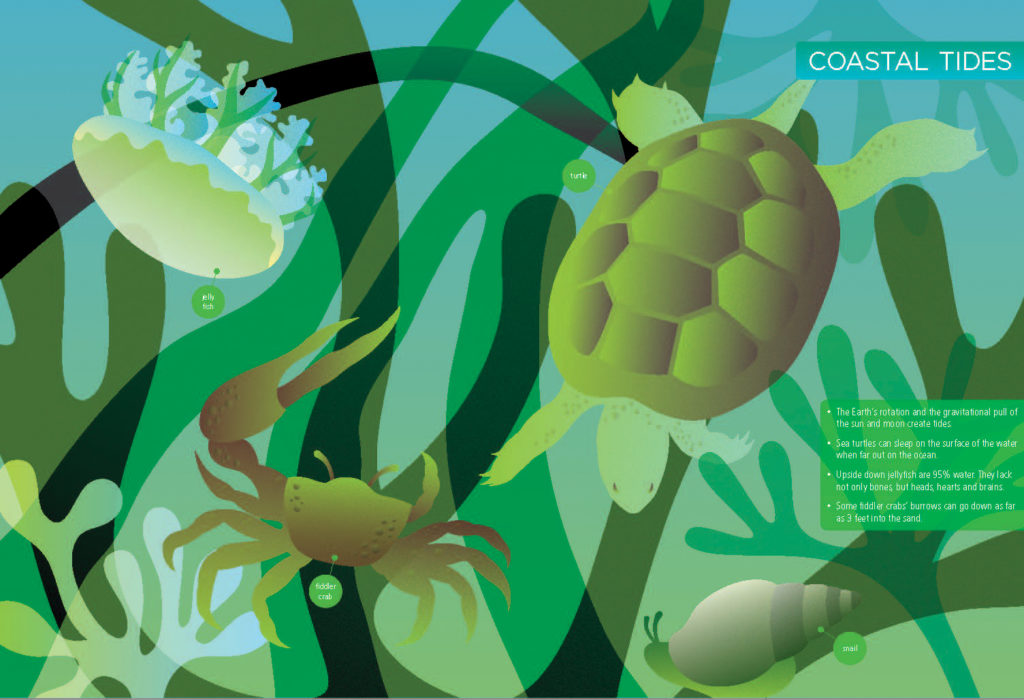 Creating large scale designs for murals is a passion for us. We get to geek out over architectural plans and consider how our concepts will work in the three-dimensional world. We develop a theme that speaks to the audience. We consider physical issues — the scale of the composition, how colors will read in interior and exterior light, and the size of text.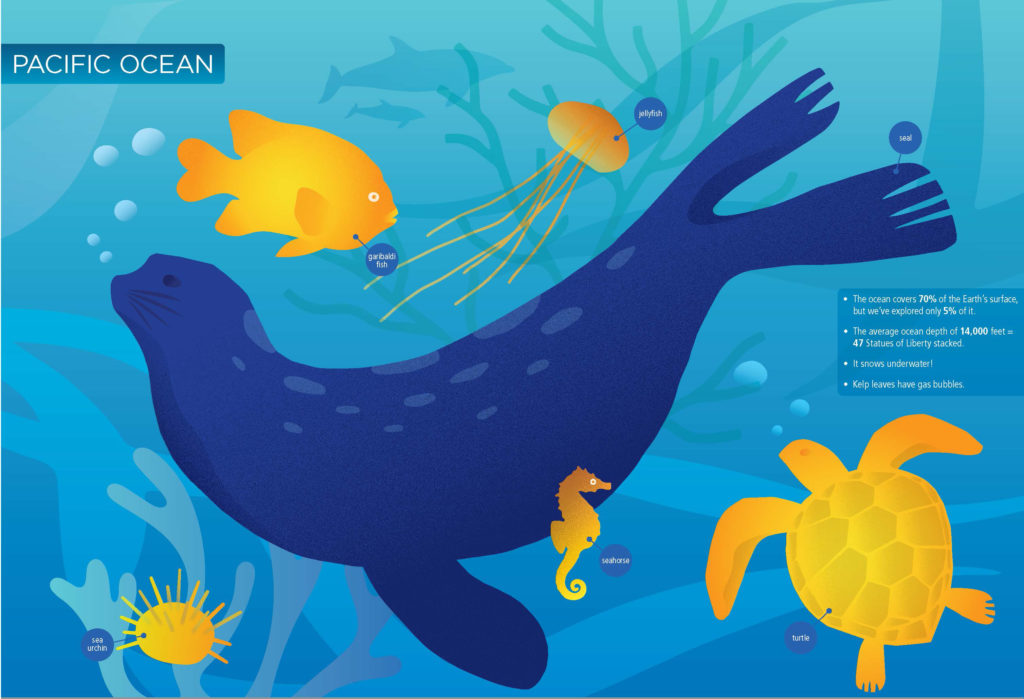 We've also planned carefully for people with disabilities. For one school's special education space, we researched what colors and visual complexity were appropriate for students with various developmental conditions. We also considered line of sight for children in wheelchairs.
Then there's the overall theme. For this elementary school, we were given the concept of ocean ecosystems. We decided on four main systems, set a visual direction, and worked with Jorge Naranjo, who created vibrant illustrations of the flora and fauna we described.
Our client, Sprotte+Watson was thrilled with the results, as were the school administration and most importantly (I think), the students.