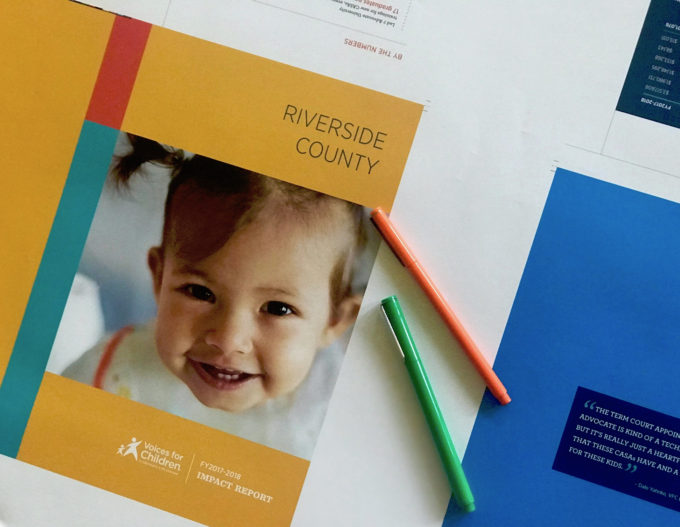 Voices that matter.
There's something immensely gratifying about being at a printing press check — where you get to see a project you've been working on in the digital realm almost magically come to tangible life in the real world. Smelling the ink, feeling the paper texture and hearing the hum of the press is an experience we always look forward to. It's even better when the printed piece is for a client who's making a positive impact in our community!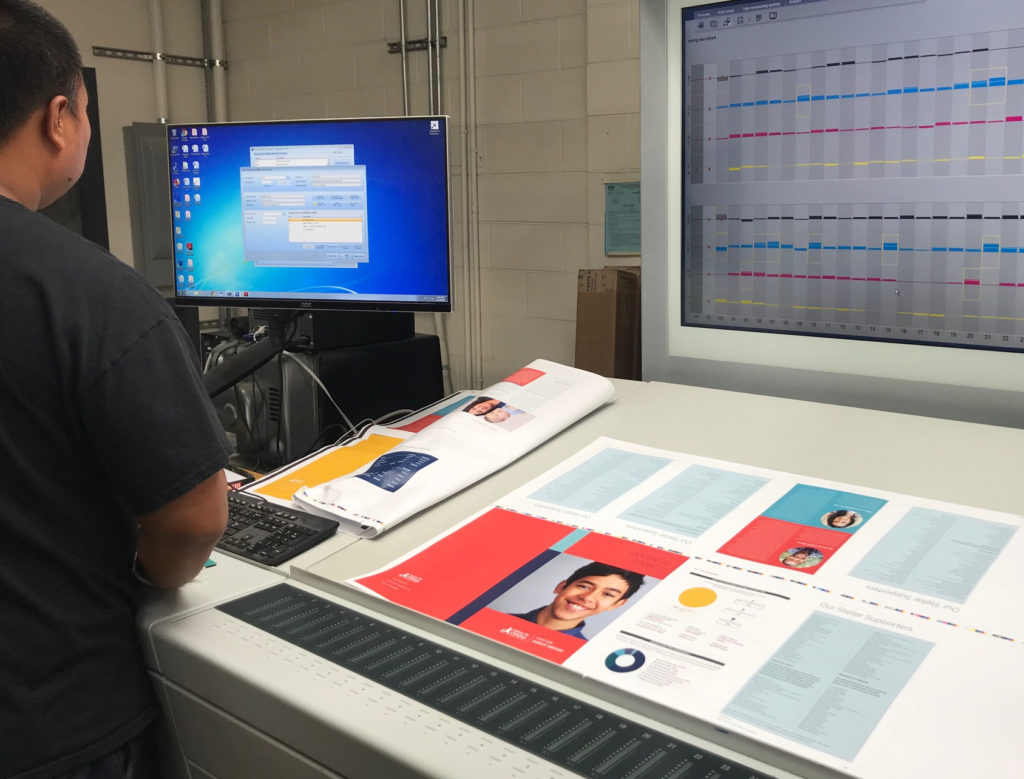 We're proud of the impact report we created for Voices for Children, who trains Court Appointed Special Advocates (CASAs) to transform the lives of children in foster care and the juvenile court system. We came up with a fresh format: a tall, skinny piece with a pocket folder that holds two reports. Taking cues from the VFC color palette, we chose strong colors like teal, coral, and a sunny yellow, anchored by an indigo blue that adds credibility.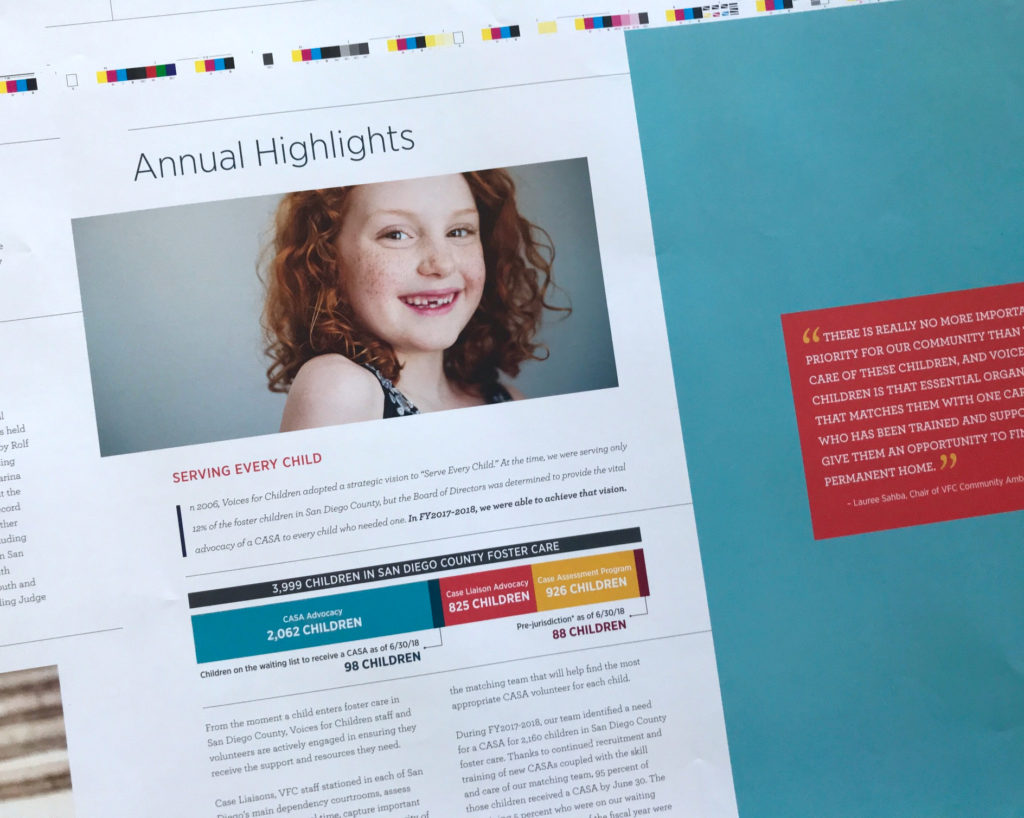 Oversized photos of children and CASAs looking directly at the camera engage viewers and add a warm humanistic feel. The process of working with our client and printer was terrific, and we heard nothing but positive feedback about the report!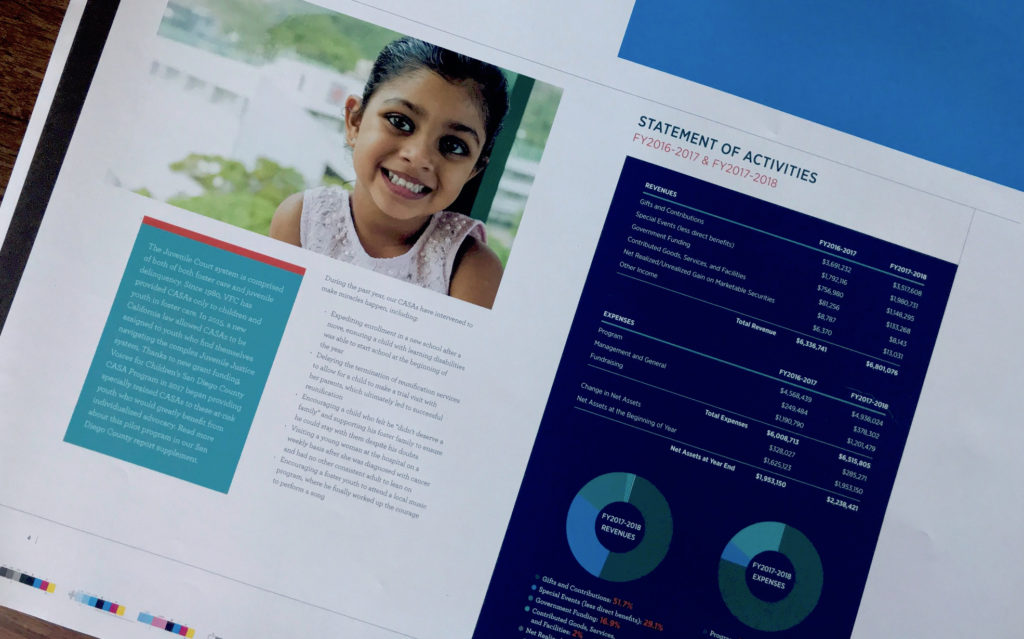 The pieces were expertly printed by Neyenesch Printers. For a closer peek, click here.